OK, I know it's goofy, but today I took pictures of sugar-free Dr. Pepper. In the UK, that's called Dr. Pepper Zero, and the packaging just got a makeover. For some odd reason, I found that really cool and interesting -- maybe because I'm been a "Pepper" pretty much all my life.
We order groceries online, and when they came today, the new look gave me a small surprise (seriously, unpacking groceries is pretty dull, so any little thing can spice it up). Still having a six-pack of the old version in the cupboard, I did a little comparison. As seen below, the can on the left is new, whilst the one on the right is the old design. The old design looks exactly like the non-diet version (expect for the word "Zero"). Which seems ill-advised, as I know I've accidentally gotten the full-sugar variety before.
I really prefer the U.S. version of this drink, that being Diet Dr. Pepper and caffeine-free Diet Dr. Pepper. Unfortunately, there's no caffeine-free Dr. Pepper Zero in the UK. Below is a pic found online, which I guess is the current look of Diet Dr. Pepper in the U.S. Dr. Pepper Zero now looks a lot-more like its American cousin. Just a mildly interesting tidbit. Or not, based on your attachment to diet soda.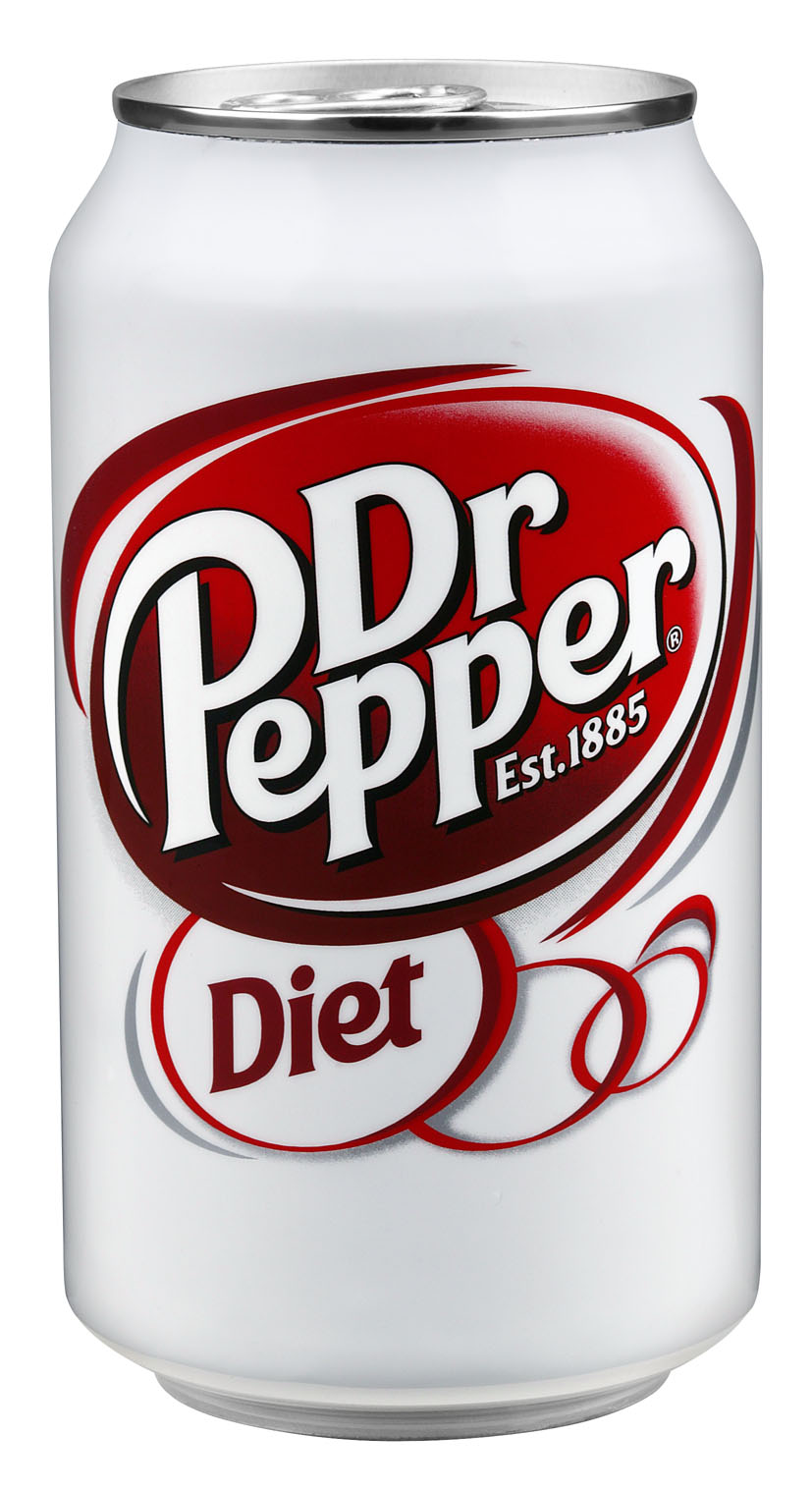 Come on, wouldn't you like to be a Pepper, too?